Randy Howell
Platinum Affiliate
Mortgage Power, Inc.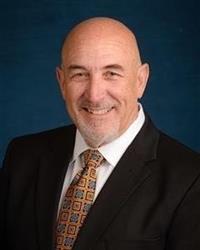 Randy began his mortgage career in 1993 immediately upon retiring from the US Army. He has served as both a mortgage broker and banker, providing the full spectrum of residential loans in all 50 states, and commercial loans in Arizona. Randy was one of the first in the nation to earn the prestigious Certified Residential Mortgage Specialist (CRMS) and Certified Mortgage Consultant (CMC) designations, as well as the Certified Veteran Loan Specialist (CVLS), and highly values education as a cornerstone to providing exceptional lending solutions. He holds a Ph.D. in education, and began serving as a national trainer to the mortgage industry in 1995. With nearly 488,000 licensed mortgage originators in the country, how do you know whom to trust with your loan? You could go with a call center, or a company with the large marketing profile, or, you could choose personalized service from a professional that has a proven track record. When you're ready for a loan done right, on time, and with your best interest in mind, look no farther than Randy Howell!
We're here to help!
For more information about classes and events, please contact us using the information below.
Someone from our
Member Experience Team
will contact you during business hours to answer your questions.
Contact Information
Toll-Free:
855-931-9294


Southeast Valley:
480-477-5882
West Valley:
623-931-9294

Pinal County:
520-421-1222
Cochise County:
520-458-7802
Our office phone numbers connect to all locations. Our team members can assist you from any location or connect you to someone at another location.
WeSERV Hours
Southeast & West Valley Chapters
Monday-Friday, 8:00 AM-5:00 PM
Pinal Chapter
Monday-Friday, 8:00 AM-4:30 PM
Cochise County Chapter
Monday-Friday 8:00 AM-5:00 PM
Closed for lunch 12:00-1:00 PM, daily
All WeSERV offices are closed for state and federal holidays
Walk-ins and appointments welcome!
Southeast Valley Chapter
1733 E Northrop Blvd, Chandler, AZ 85286
Fax: 480-835-1329
West Valley Chapter
9001 W Union Hills Dr, #8, Peoria, AZ 85382
Fax: 623-931-1008
Pinal County Chapter
820 W Cottonwood Ln, #9, Casa Grande, AZ 85122
Fax: 623-931-1008
Cochise County Chapter
125 S 2nd St, Sierra Vista, AZ 85635
samls@seazrealtor.com