John Theis
Homelife Ambassador Realty LLC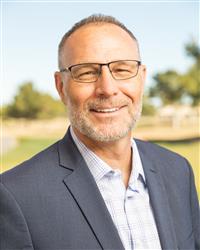 6 years ago, I purchased a Real Estate Franchise called HomeLife with my partner/brother-in-law Jerry Cravens. This has been a long-term goal of mine & now, it's become a reality. My role in real estate has changed significantly - I am the Designated Broker & Recruiter/Trainer. I absolutely love to train, coach & assist others to accomplish success with their Real Estate Careers! However ...I am still working with Buyers & Sellers so, please call me if want a PRO to help you.
I am devoted to all our agent's success ...NO AGENT LEFT BEHIND ...I know it's corny but it's the truth. I actually do care about their success in real estate & in their personal lives.
So, if your an agent struggling with your real estate career & need support & encouragement - We are the Broker for you. Don't worry, I won't micro-manage you ...it's not my style. With a little coaching, accountability, & the right tools, I promise you ...your real estate business will grow.
I am actively involved in the Real Estate Community & always seeking ways to improve. Learning is always part of growth. Learned long ago ...being "teachable" is key to any success!
This is why I serve at West Maricopa Board Of REALTORs as a Board of Directors & Chair the Government Affairs Committee.
On a personal note ~ I am very active with the following clubs ~ West Valley Tri Club, Gotta Run Club, Surprise Running Club, All Trails AZ Club, Arizona Archery Club ...can you tell I love the outdoors. My life motto is this ..."life begins at the end of your comfort zone."
We're here to help!
For more information about classes and events, please contact us using the information below.
Someone from our
Member Experience Team
will contact you during business hours to answer your questions.
Contact Information
Toll-Free:
855-931-9294


Southeast Valley:
480-477-5882
West Valley:
623-931-9294

Pinal County:
520-421-1222
Cochise County:
520-458-7802
Our office phone numbers connect to all locations. Our team members can assist you from any location or connect you to someone at another location.
WeSERV Hours
Southeast & West Valley Chapters
Monday-Friday, 8:00 AM-5:00 PM
Pinal Chapter
Monday-Friday, 8:00 AM-4:30 PM
Cochise County Chapter
Monday-Friday 8:00 AM-5:00 PM
Closed for lunch 12:00-1:00 PM, daily
All WeSERV offices are closed for state and federal holidays
Walk-ins and appointments welcome!
Southeast Valley Chapter
1733 E Northrop Blvd, Chandler, AZ 85286
Fax: 480-835-1329
West Valley Chapter
9001 W Union Hills Dr, #8, Peoria, AZ 85382
Fax: 623-931-1008
Pinal County Chapter
820 W Cottonwood Ln, #9, Casa Grande, AZ 85122
Fax: 623-931-1008
Cochise County Chapter
125 S 2nd St, Sierra Vista, AZ 85635
samls@seazrealtor.com