Jim Nuth
eXp Realty LLC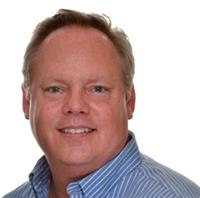 Contact Jim
16165 N 83rd Ave Ste 200
,
Peoria
,
AZ
85382
(602) 525-3224
|
www.SellsAz.com
address:16165 N 83rd Ave Peoria, AZ 85382||info:eXp Realty LLC
16165 N 83rd Ave
Peoria, AZ 85382||heading:35,pitch:2.5
We're here to help!
For more information about classes and events, please contact us using the information below.
Someone from our
Member Service Team
will contact you during business hours to answer your questions.
Contact & Visit Us
Our office phone numbers connect to all locations. Our team members can assist you from any location or connect you to someone at another location.
We welcome walk-ins and appointments during our business hours.
All WeSERV offices are closed in observance of New Year's Day, Martin Luther King Jr. Day, Presidents' Day, Memorial Day, Independence Day, Labor Day, Veterans Day, Thanksgiving Day and the Friday after Thanksgiving, Christmas Eve, Christmas Day, and New Year's Eve.

Main Number:
480-477-5882

Toll-Free:
855-931-9294
Fax:
623-931-1008
Cochise County Chapter
Monday-Friday 8:00 AM-5:00 PM
Closed for lunch 12:00-1:00 PM, daily
500 E Fry Blvd, Suite L-1, Sierra Vista, AZ 85635
520-458-7802
Pinal County Chapter

Monday-Friday, 8:00 AM-4:30 PM
820 W Cottonwood Ln, #9, Casa Grande, AZ 85122
520-421-1222
Santa Cruz County Chapter
Monday-Friday, 8:00 AM-3:00 PM
14 Esplendor Dr, Suite B, Rio Rico, AZ 85648
520-377-9613
Southeast Valley Chapter

Monday-Friday, 8:00 AM-5:00 PM
1733 E Northrop Blvd, Chandler, AZ 85286
480-477-5882

West Valley Chapter
Monday-Friday, 8:00 AM-5:00 PM
9001 W Union Hills Dr, #8, Peoria, AZ 85382
623-931-9294